SCHNEIDER COLAO – ELBA BENÍTEZ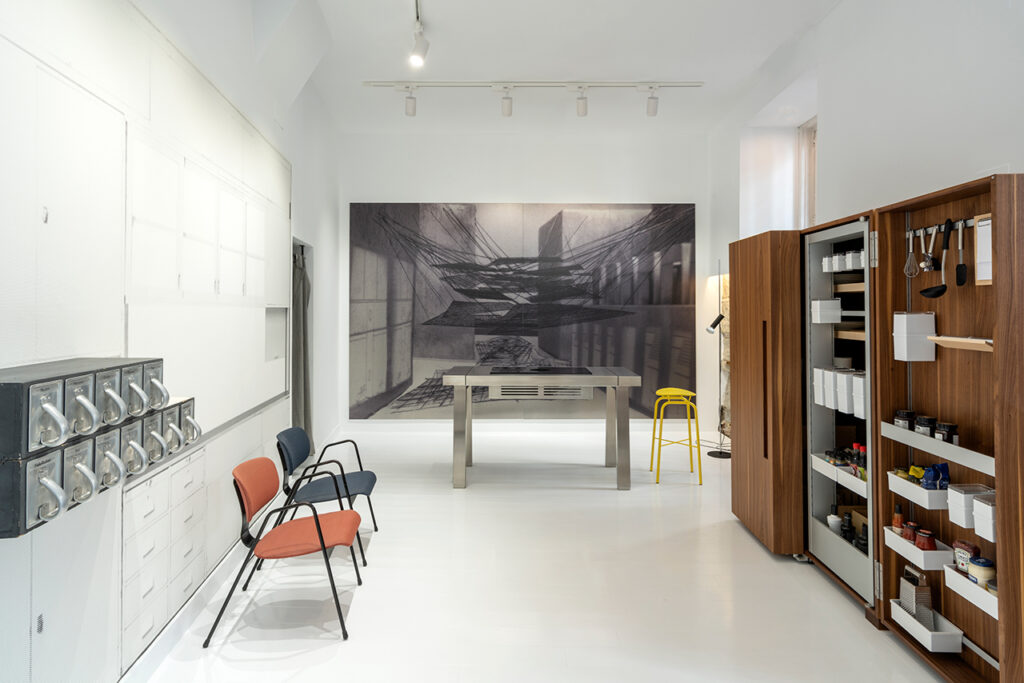 The architects Schneider Colao and the gallerist Elba Benítez have joined forces to create a space in Madrid where art, design and architecture can meet, highlighting the connections among the different disciplines as well as the fundamental creative nature shared by all three.
We hope, by presenting these objects together, to demonstrate how they can improve the quality of life of those who live with them. How the intersection of the fields from which works of art, objects we use in everyday life, and the spaces we inhabit are created can also give rise to environments that are beneficial to us. They heal us, they nourish our own creativity, they point us toward ways of life of greater freedom and solidarity.
Our goal is to create a meeting place for conversation and dialogue. It will be a space for artists, architects and designers, both the key figures who revolutionized our way of life in the past, as well as contemporary creators of any age whose ideas speak to us of our own time. What they all have in common is the transformative spirit that art, architecture and design are able to bring to our daily lives.
We are opening this project with works by Cristina Iglesias, Margarete Schütte-Lihotzky, David Chipperfield, USM furniture systems and Bulthaup modular engineering, as well as other art works.
c/ Belén, 2 – 28004 Madrid
Tuesday to Saturday, 12 – 20 h
Current exhibition: Descripción de un estado físico